Google Chrome is my favorite browser not only it has the fastest speed. But, it also supports many extensions and apps with it. But, other browsers which are available in the market can't support the extensions and apps. But, when I'm talking about apps I don't want to confuse you.
Extensions are some plugins which allow you to use Google Chrome with some extra features. For example, you can use Google Chrome for managing Downloads, saving articles or you can also customize to your browser which will make it look different.
If we talk about apps then, apps are the native Chrome apps like Google Docs and Excel Docs, etc.
So, in this article, we are going to discuss some best third-party Chrome Apps which you should install in 2019
Best Chrome Apps You Should Use
1. Polarr
Most of the user doesn't know about Polarr because it is only available for the iOS and Android devices. It is an app which helps the user to edit photos. It comes with lots of features and you can edit photos with the help of its advanced features.
If you are a Windows user then you can also use this as, Google Chrome apps and can edit to the photos right in your Chrome Browser.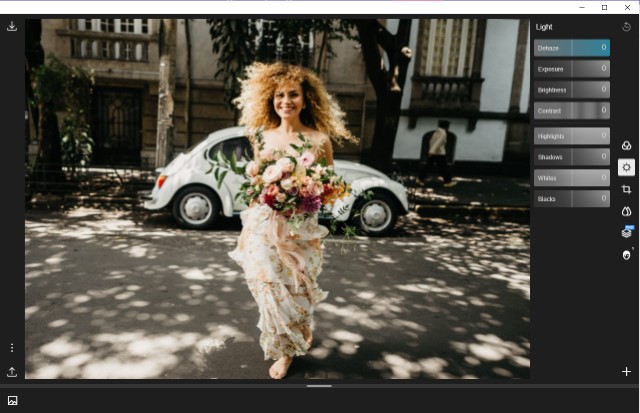 Just Go to the Google Web Store and install this app on your browser and then select the photo which you want to edit.
2. Sketchpad
I think you get the use of this app from his name only. Sketchpad is the app which allows you to do the sketch on the Blank canvas and also to the images. This is the best sketching app, anyone can start using it after reading to the starter Guide of this app and can start using this app within an hour.
This App has many types of brushes in different sizes and patterns. I was able to draw my geometric shapes with the help of this app.
3. Calmly Writer
The Microsoft Word is best for the students and professionals. But, many people's want a clean writing environment. So, for these people, we have an app "Calmy Writer" this app provides the clean writing environment which helps them to fo there work with focused mode.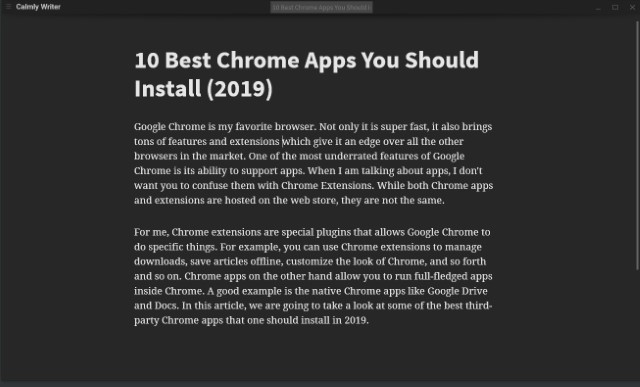 The formatting feature is hidden in the right-click and you can access to its Menu. You work will be saved on the cloud. So you do not need to worry much about it. You can access it from anywhere.
 4. All-in-One Messenger
If you work online then you may hate taking out your phone and reply to messages while working on Laptop. Also, like smartphone people install the apps on their computer. But, All-in-one-messenger is the best app for the chrome which allows you to reply to every message of (WhatsApp, Facebook, Instagram, Telegram, etc.)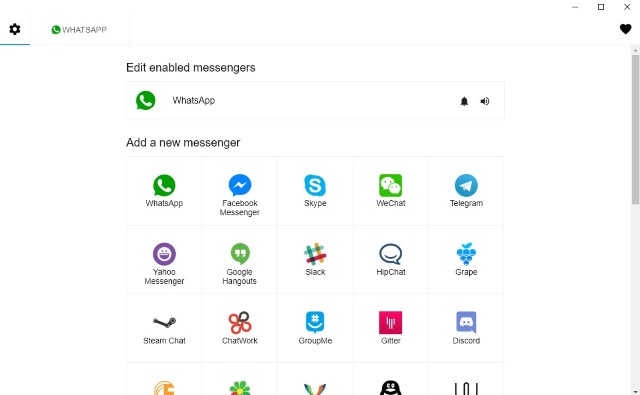 6. Kindle Cloud Reader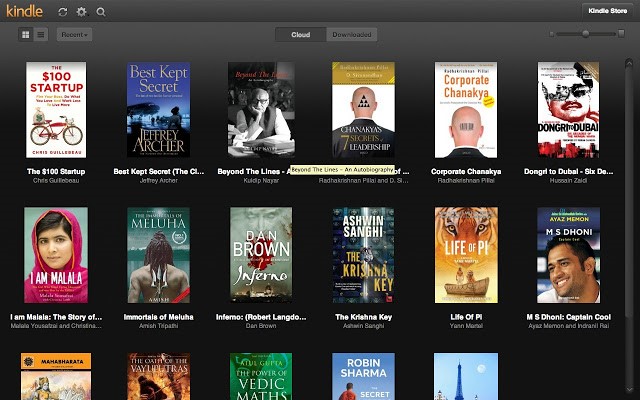 I was busy the whole day by working online and does not get time to read a novel or any book. So, I use to read it on Kindle. So, I use Kindle Cloud Reader and with the help of it, I use to read all the books and no need to take out the piece of paper.